The Museum of Lost Arts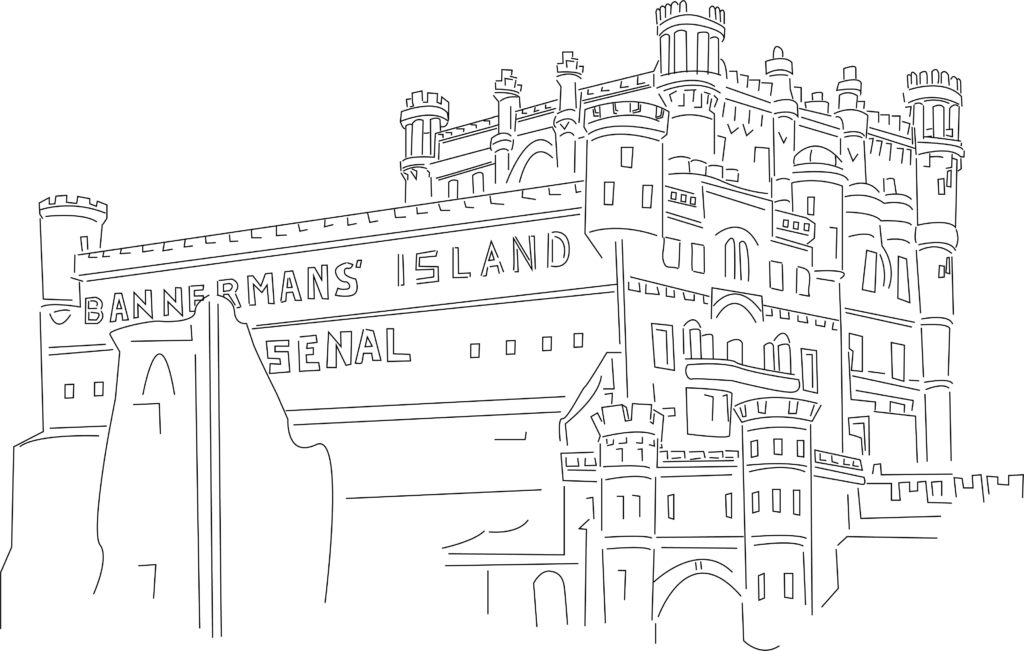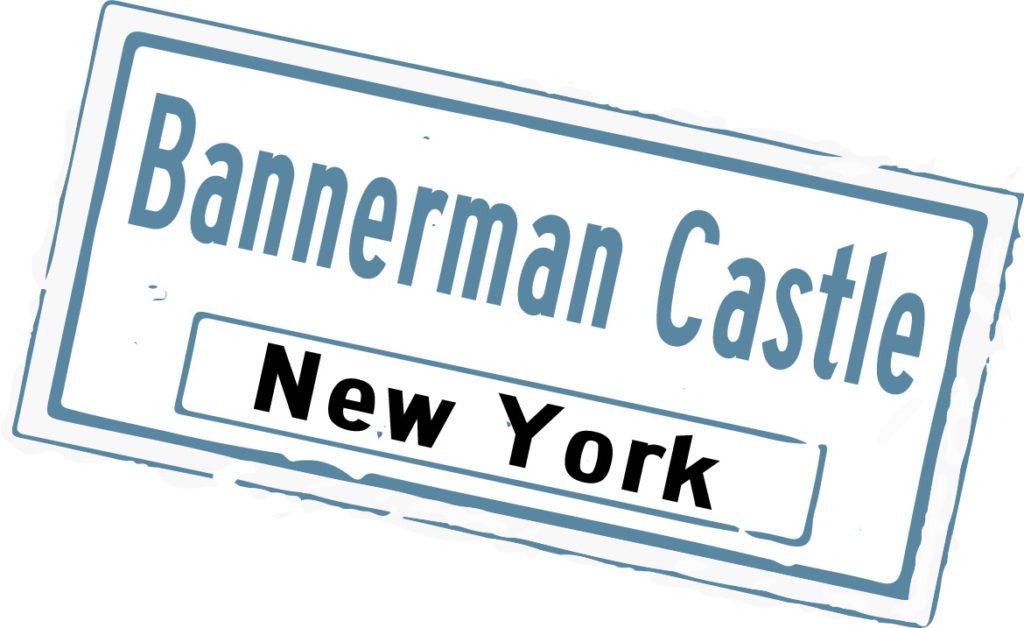 one-time largest dealer in military surplus, Bannerman's often stated goal was that his stock become obsolete as humanity learned to settle disputes through other means, and that his vast collections become a museum to the "lost arts."
Bannerman's Catalog of Military Goods
1851 – Francis Bannerman born in Scotland
March 24, 1851
1853 – Bannerman's family moved to USA, lived in Brooklyn
1875? – David Boyce Bannerman (1st son) born
1870s Runs the Junk Business 43 Atlantic Ave
1879 – Buying U.S. Government Auctions  at the Brooklyn Navy
Yard
February 11, 1880  "first serious purchase of ordnance materials"
1884 – 1st handwritten catalog (11 pages) from 1114 Butler Street
on white ruled pad paper
1888 – 1st larger printed catalog (12 pages) 5″ x 8″
from 1114 Butler Street
1889 – 2nd larger printed catalog (27 pages) 5″ x 8″
April 1889 – purchased warehouse at 1556 Bergen St., Brooklyn, NY
for shotgun factory (later cannon storage)
May 1890 – purchased the Spencer Arms Co
1892 – issued 3rd catalog
1892 – 1897 – Moved to 118 Broad Street then to 27 Front Street
1896 – issued 4th catalog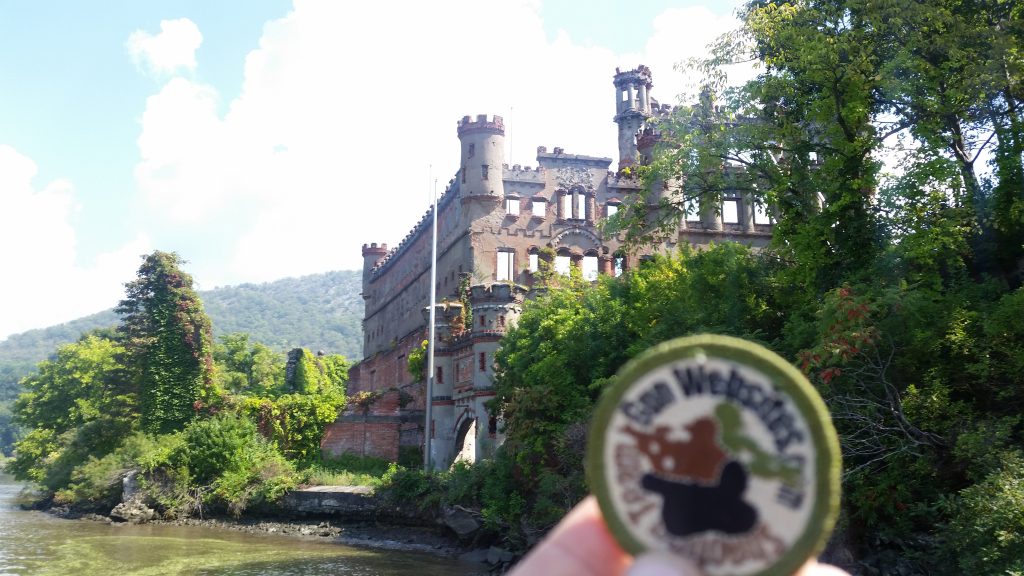 1897 – Bannerman sued Winchester over the pump shotgun
1897 – Moved to 579 Broadway
January 1898 – displayed his military goods at the 4th Annual New York Sportsmen's Exposition and Bicycle Show at Madison Square Garden in Manhattan, New York
Dec 1898 –  acquired most of the military equipment surrendered by the Spanish
– 200,000 Mauser Rifles
– 30 Millions rounds of ammo
– Thousands of tons of BlackPowder
March 1899 – issued 5th catalog (48 pages)
Dec 1900 – Bannerman Bought the 6.75 acre Pollepel Island
1901 Began Building on Island
40 employees
April 1903 – Bannerman catalog (112 pages) 8.5×11″
579 Broadway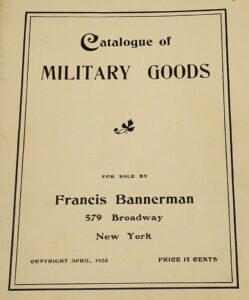 1904 – Bannerman catalog (133 pages) 8.5×11″
579 Broadway
1905 – Purchased 499 & 501 Broadway Retail Store & Free Military museum
purchased from Metropolitian Museum
1906 – Bannerman catalog (316 pages)
Bannerman Family would live on the island from May through Mid October
Stayed at the Hotel Margret in Brooklyn, New York in Winter months
1908 – Started building the castle
1910 – Purchased 499 and 500 Broadway in New York
May 1910 – catalog (340 pages)
501 Broadway
March 1913 – catalog (420 pages)
501 Broadway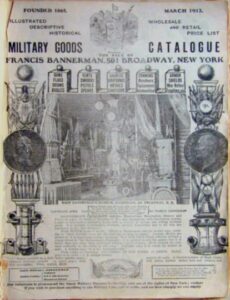 April 1, 1918 –  19 officers and enlisted men invaded Pollepel island in the name of the United State Government
November 26, 1918 – Bannerman Died,
– No Further Construction on the Island
3 sons, 2 stayed in the business
– David and Francis VII took over the business
– the business became knows as Francis Bannerman Sons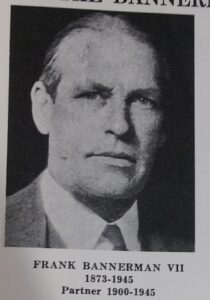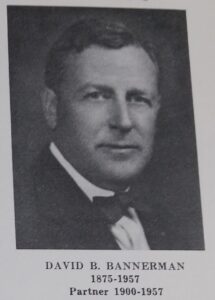 1920 – Charles J. Scott hired as manager at 501 Broadway
and remained there through the late 1950s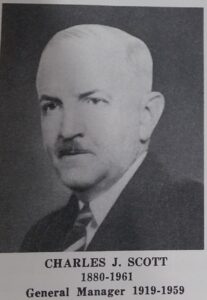 1920 – catalog number 16 (404 pages)
August 16, 1920 Powder House blew up, took out many windows
1925 – Bannerman catalog – 60th Anny (372 pages) 8.5×11″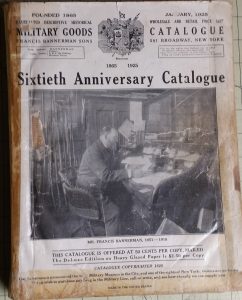 Jan 1927 – Bannerman catalog (382 pages) 8.5×11″
5,000 images sold for 50¢
Jan 1929 – Bannerman Sons catalog  (370 pages) 8.5 x11″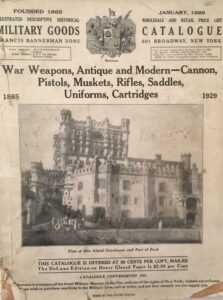 Jan 1931 – Bannerman Sons catalog # 21 (363 pages) 9 x11″
Jan 1933 – Bannerman Sons catalog # 22 (363 pages) 9 x11″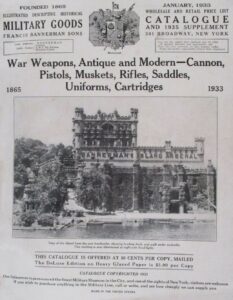 Mid 1930s Family Stopped using the Residence on Island
Warehouse still used
Jan 1936 – Bannerman Sons catalog (363 pages) 8 x11″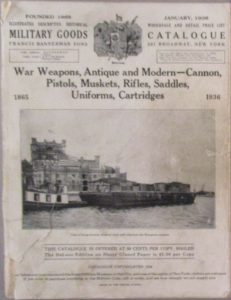 Jan 1938 – Bannerman Sons catalog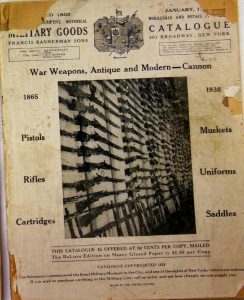 Jan 1940 – Bannerman Sons catalog – 75th Anny Edition (363 pages) 8 x11″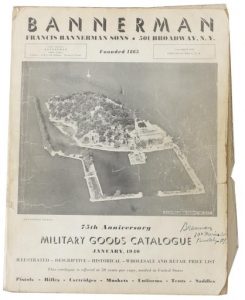 Jan 1943 – Update & Supliment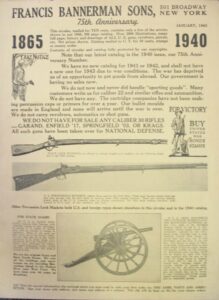 Jan 1945 – Bannerman Sons catalog – 80th Anny Edition (309 pages) 8 x11″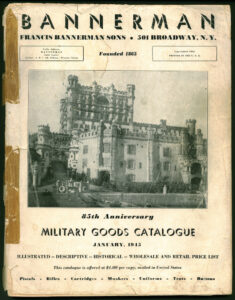 1947 – Francis Bannerman VII died
1947 – James E Hogan hired as manager of 501 Broadway
– Jim would take over the business in 1967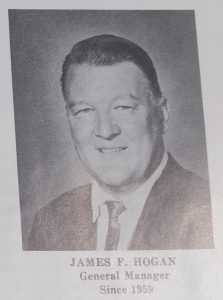 Jan 1949 – Bannerman Sons catalog – #27 – (?? pages) 8 x11″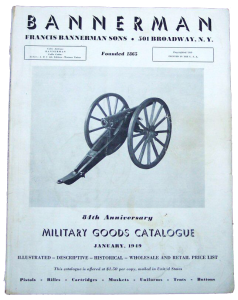 Mid 1950s – Island Warehouse stopped being used for surplus
Jan 1955 – Bannerman Sons catalog – 90th Anny Edition (306 pages) 8 x11″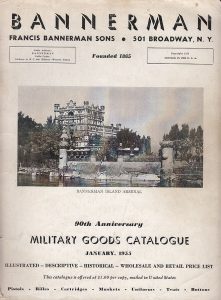 1957 – David Bannerman died
– Charles E. Bannerman, David's son takes over the business
summer of 1958 –  Val Forgett removes all of the live projectiles
from the Island. the whole island is emptied
1959 –  Charles Bannerman closes the business at 501 Broadway
– most of the inventory sold off in lots
– Museum pieces went to the Smithsonian
June 1958 – Office & Store moved to Blue Point New York
Late 1950s – Mark Aziz salvaged Bannerman records as he could from both 501 Broadway and Pollepel Island
1960 – Bannerman Sons – reprint the 1903 catalog (309 pages) 8 x11″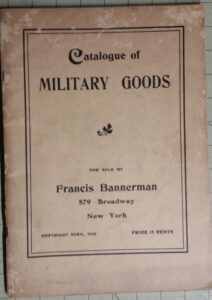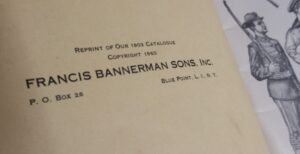 Early 1960s The Bannerman Family turned the island over to the Rockefeller Foundation
Jan 1966 – Bannerman Sons catalog – 100th Anny Edition (264 pages) 8 x11″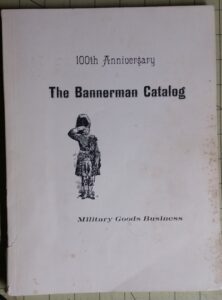 1967 Charles Bannerman sold Pollepel Island to the State of New York
1967 – "Bannerman" name & business sold to James E Hogan
– past manager of 501 Broadway
July 1, 1968 the Taconic State Park Commission took possession of the island as a state park.
August 8, 1969 – Fire Burns out the warehouses for 3 days
(timbers from breakwater barges used as flooring burnt out)
1969 – Inspectors Marks Compilation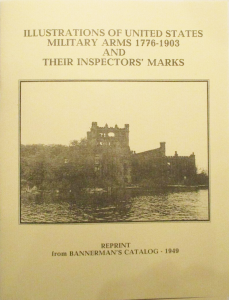 1970 – 1907 Catalog Reprint
– Benchmark Publishing Co II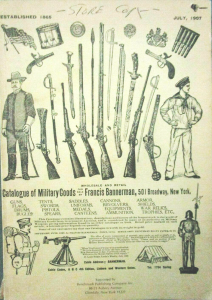 1972
March 1974 –
1980 – 1927 Catalog reprinted
– DBI Books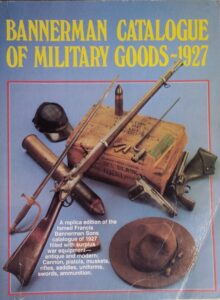 1993 Bannerman Island Trust was formed to preserve maintain the island
1994 Bannerman Castle Trust incorporated as a not-for-profit
1994 – Inspectors Marks Compilation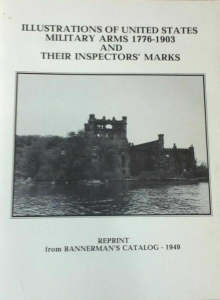 2003  stairs to access the island built by John Lawrence
2004 Island is Opened top the public for guided tours
2005 The Bannerman Castle Trust, Inc. became the official "friends" organization for Bannerman Island and New York State Parks
2007 Donna Blakemore and Barbara Gottlock formed the Bannerman Volunteer Gardeners, who have transformed the grounds and gardens
2009 West Point Cadets installed a watering system on the island
Dec 28th 2009 Bannerman Castle had 2-1/2 walls collapse – estimated 30-40 percent of the front wall and about half of the east wall was gone
2011  Bannerman residence stabilized
2014 Bannerman Castle walls stabilized
2017 West Point Cadets built the Bannerman Bridge
---
95% of the surviving Bannerman business
and family papers are now part of the Bannerman Archive at
The Hagley Museum and Library in Wilmington, Delaware
---
The Castle
1st Floor – 3rd Floor = Warehouse
4th Floor – Made Sails
5th Floor – Kept Chickens & Played Tennis
Bannerman wanted to make a museum for the weapons used in war, so we would be disgusted by war. The upper two floors were probably for this purpose
have you ever wondered about the castle on the island on the Hudson River in New York ?
In this video series we will take a look at the Bannerman Island in part one of our series we'll talk about the previous owner of the island before Bannerman bought it we took a tour of Bannerman Island in September 2017 here is part one of a conversation with one of the guides on Pollepel Island Sightseeing in New York can be fun especially a boat tour of the Hudson River like this one this should answer some questions for people who see the castle on the island in New York period or for anyone who's traveled in New York and saw the old Scottish castle on the Hudson River This was the furthest destination from Arizona on the 2017 Gun Show loophole tour. We have traveled throughout the United States visiting local gun shops and surplus stores.
We attend new gun shows every weekend. our goal is to encourage everyone to share their local gun shops on your favorite social media platform Attend or watch live this weekend the gun rights policy conference in Dallas Texas
Gun Show Loophole Tour
Cool Gun Stuff Across the USA
http://gunshowloopholetour.com
Gun Websites.com
http://GunWebsites.com
———————————-
Gun Channels
http://www.GunChannels.com
https://www.youtube.com/watch?v=NiF4F4nmFIc
https://www.youtube.com/watch?v=h1PVkaHaa4o

The Bannerman Castle Trust
PO Box 843
Glenham, NY 12527-0843
http://www.bannermancastle.org
To become a friend of Bannerman Castle,
To Purchase Tour Tickets and General Tour Questions call: (845) 203-1316
ONLY for membership questions and/or getting involved in Bannerman Events call: (845) 831-1001
(Visited 790 times, 1 visits today)