BMC Tactical
2617 Coors Blvd SW
Albuquerque, New Mexico 87121
(505) 877-5357
http://BMC-Tactical.com
https://www.facebook.com/BMC.Tactical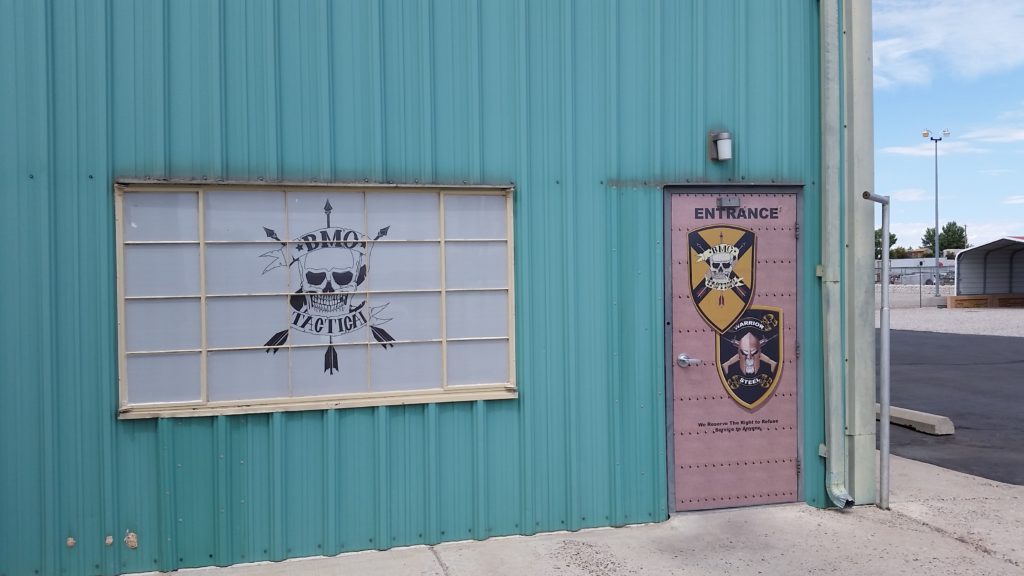 BMC Tactical and Warrior Steel. As New Mexico's premier source of Tactical Equipment, Firearms, Ammunition, and Accessories, we proudly support and supply the local and national law enforcement and military community.
BMC Tactical specializes in Modern Sporting Rifles and accessories.
Shop online at www.bmctactical.com
Visited our friends at @BMCTactical this morning… Turns out, they aint open at 2am..
I'm always passing through Albuquerque in the middle of the night on trips like these… Stopped by in case you had a mailbox out front, i was gonna leave you some Van Patches
I'll send up a few when I get back to Tucson !! #GunShop
#AlbuquerqueNewMexico
#NewMexicoGunShop
#GunShowLoopholeTour
(Visited 706 times, 1 visits today)