2008 – 2020
It is with great sadness that we notify you Original Bob's Shooting Range is now permanently closed and will not reopen due to obvious reasons.
We would like to thank everyone that has been part of our journey for the last 31 years. With its ups and downs we would not trade the memories we have gained and stories we have shared for anything. I would also like to thank Bob's staff from most recent to the dinosaurs from our earliest years. Without your hard work, dedication and professionalism we would have never become the go to shop for so many of our patrons. Farewell to all thank you for so many great years and never give up the fight!!!!
Sincerely,
Carl, Aaron, Steve, Justin and of course the one and only ORIGINAL BOB OG!!!!
owner is Bob Bernstein
The former business located at this site was known as "Bob Tactical"
Original Bob's Shooting Range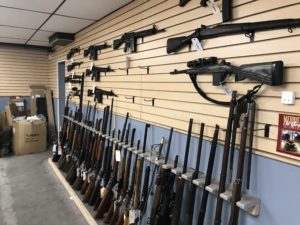 SALISBURY, MA (978) 499-4867
90 Lafayette Road Salisbury, MA 01952
SEABROOK, NH (603) 814-4148
256 Lafayette Rd. Seabrook, NH 03874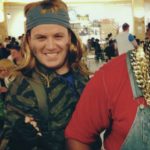 Told them about your show. Gave cards that you send with patches. I bought a c308 from them.
Great prices. Very friendly staff. Very knowledgeable. They are all gun geeks that happen to work at a shop. Not very common in Massholechusetts.
They also own a New Hampshire store that has all the cool guns.
I think I have been going since 2013.
(Visited 549 times, 1 visits today)